This weekend the bun-buns turned 1 week old. Only 7 more weeks of holding mama bunny down to nurse them before they are weaned and ready to go to new homes.

Wanna see some cuteness?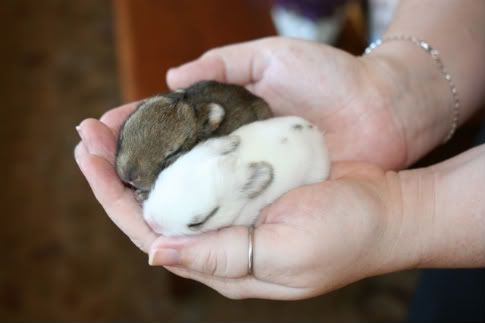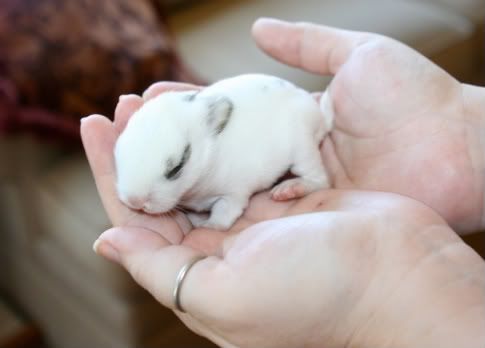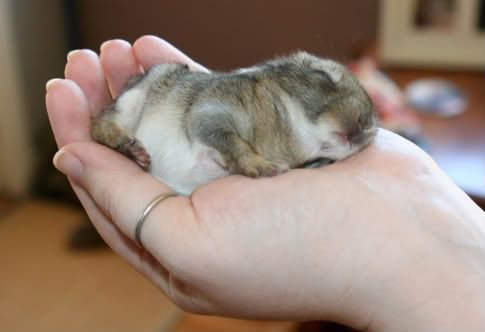 Ok, now let me preface these last two pics by telling you that Marshall does not now, nor has he ever liked rabbits. At all.

Apparently he could not resist the charm of my bun-buns. Now he loooooves my bun-buns.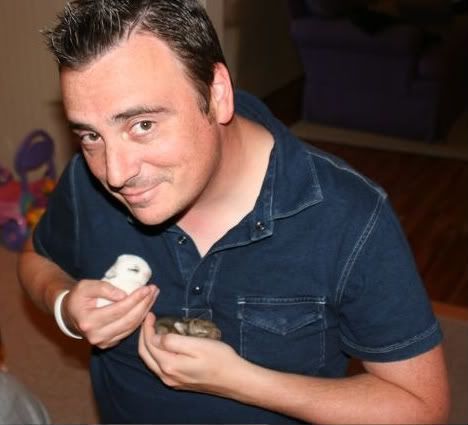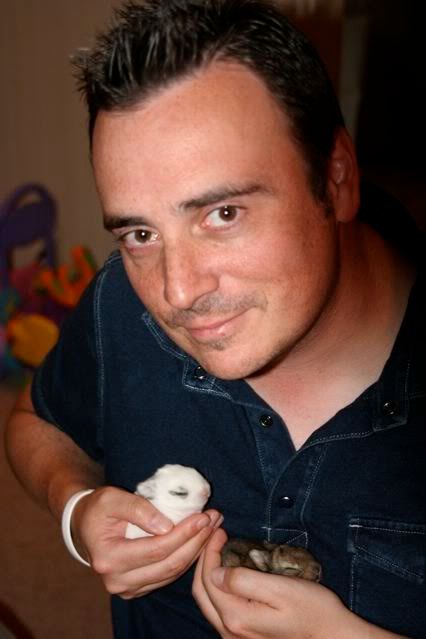 So tell me... do you love my bun-buns too?